Best Among the Best Phones under 20000 In India
There has never been a better time to buy a smartphone than right now, here your friends at TechBiason has worked tireless to compile a list of best phones under 20000 in India available for you in the market. Our list contains phone for smoothest gaming, the best display phone, the awesome camera phone, all display phone and what not!
So sit back and relax. our list will surely help you decide the factor to purchase specific phones under 20000 in India.
Best Phones under 20000 in India
1) Mi Redmi K20
The K20 opens up new possibilities. The 48 MP AI Triple camera setup lets you see things from a different perspective altogether. Be it ultra-wides or telephoto shots, the K20 produces flawless images.
Powered by the Qualcomm Snapdragon 730 and a 4000 mAh battery, this device finds a perfect balance between performance and power efficiency. The Aura Prime design gives the device a unique look while the Corning Gorilla Glass 5 on the front and back enhances the overall user experience.
More pros and less cons:
Pros:
Display
What lacked for so long in Xiaomi devices was AMOLED panels, and this panel on K20 is on par, not close enough to Samsung sAMOLED+ but good enough in bright sunlight, battery efficient with dark mode! u get ambient display, dark mode, and whenever u pick up the phone fingerprint imprint is shown at the sensor. 8/10
Performance
Performance works like charm, no issues at all! PUBG is flawless, HDR option is yet to come, 38°C is the highest temperature reached after 1 hour of PUBG (ambient temperature 28) .10/10
Connectivity
where I was getting usually 1/4 tower n my previous phone, with this K20 I'm getting 3/5 tower with 4G+ on Airtel with VoLTE, 2nd sim is Jio again with 4G+ with VoLTE .10/10
4) Camera
I don't take much selfie so the front camera is sufficient, but rear camera disappointed me in some ways, as usual struggles in low light conditions. Sharpness is not present, clarity is not enough, noise everywhere. during good lighting conditions it does great job, no complaints there! ….. 8/10
Design
Believe me guys, this one is a very heavy phone! glass front & back, 4000 mah battery crunched in a small near bezel-less body, even bezels at bottom are narrow, I pick it up upside down many a times. at present there is no smartphone as appealing as K20 series, mic-drop! …. 10/10
Battery
I had to charge my previous phone for 2 hour for 3 hour usage, I used to charge that smartphone at least 4 times a day! now believe me when I say this, I get at least 7hr 45min of screen on time with 22-26 hr of usage with this phone!!
It includes 1hr PUBG, 40min YouTube, 2.5 hrs texts, 30 min Calls, with Location ON – high accuracy, Google photos with backup on mobile data, Airtel and Jio both on 4G+ VoLTE. I don't know what they have done with all these AI, battery, or I don't know!! but nowadays I must say smartphone battery lasts!! finally!! 10% to 100% takes 1hr 45min ….. 10/10
CONS
In display fingerprint sensor is comparatively slow but does the job, after applying 6D tempered glass is further slows down the process
No IR blaster in this Redmi phone
So if you are not a casual user and are looking you some phone with high-end specs then this is the one beast!
Colour Available
Carbon Black, Flame Red, Glacier Blue, Pearl White.
If you are casual user and just look some YouTube videos and Instagram and WhatsApp then next phone is for you!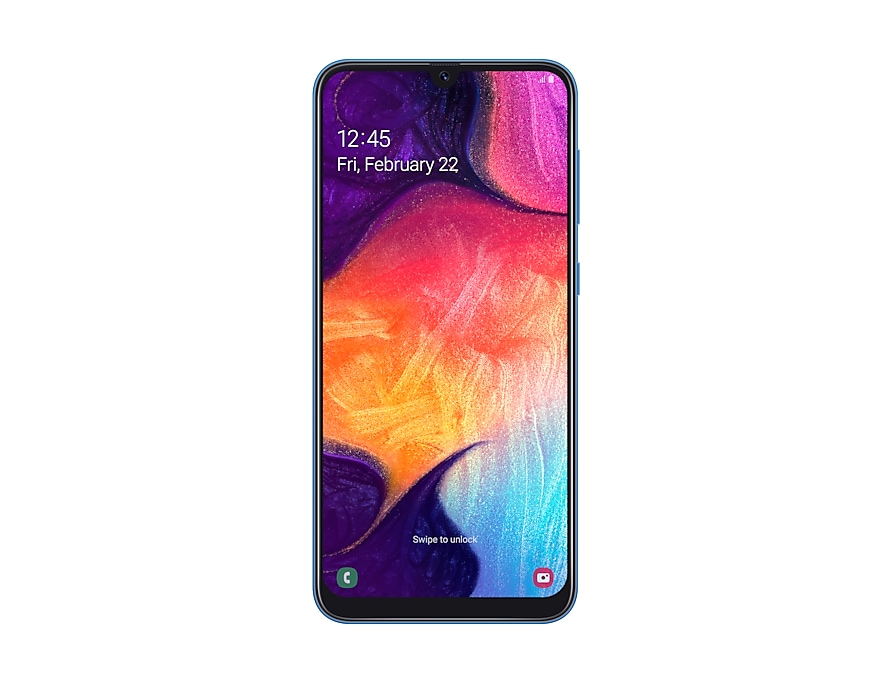 2) Samsung A50
No one can beat Samsung in display. Samsung has one of the best displays in the market. The company does'nt compromises with display. And this phone is no other exception. It comes with Super AMOLED Display which in simple words means that all your youtube videoss will feel alive!
After one day of use, I am really impressed with the overall quality of this phone. Samsung has paid heavy attention to detail to make sure the Galaxy A50 feels like a premium device. The blue colour looks ravishing and gleams from all angles.
Samsung also has One UI in this phone which is the same interface as S10. The UI makes a huge difference in how you experience the phone, the menu is customised so that you can use it one hand, there is an amazing dark theme and overall makes the phone a flagship device.
The Super AMOLED display provides amazing color reproductions making Youtube videos and movies a visual delight.
The Camera is really smooth. Has quick shutter response, the color reproductions are very natural and the wide angle lens is an added beauty.
Overall, I think it is very surprising and appreciative that Samsung Galaxy A50 provides an array of features at a sub 20k range. It is a beautiful phone, in all sense of the term.
Lets talk about main subject
Pros:
Immersing Display viewing top notch in this price range.
Big battery with fast chargin. Also its comes with type-C port.
Initially camera doesn't perform well but after getting two software update it has improved drastically! Front and Rear camera quality has improved a lot
Premium design!
Wide angel camera works well but It is not use in daily life but triple rear camera looks quite decent.
Headphone output is quite well.
Cons:
In display finger print works 8 time out of 10 time .. initially it was more poor but after getting software update it has improved alot.
Camera dynamic range is excellent but you won't get details like 48MP.
Speaker Audio is loud but quality is missing
Slow motion video needs a fix.
Colour Available: Black, Blue, White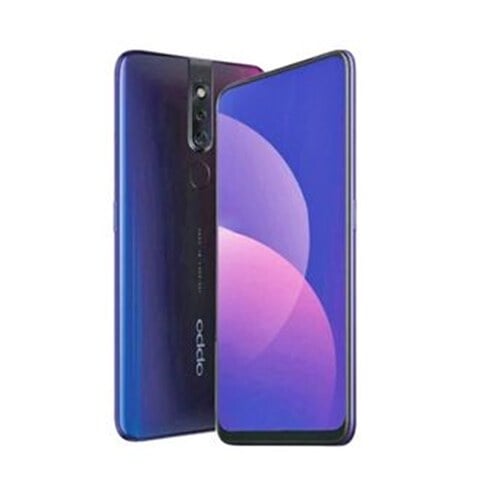 3) OPPO F11 Pro
Device screen has good viewing angle with powerful battery backup and vooc charger. Battery lasts easily for 1.5 days. Camera is superb and does captures enough details in day light as well as in night mode. Speaker grill provided at bottom are loud enough, but not that crisp. Colour OS 6 has good and enhanced security features such as app lock and hence need not to install separate apps.
Overall worthy package.
Design 5/5; Screen 5/5; Resolution 5/5;
Face Recognition 5/5; Finger print 4/5
Camera 4/5; Performance 4/5;
Charging 4/5; Sound Outside 3/5;
Sound on Headset 3/5; UI 4/5;
Value for Money: 5/5
Pros:
Best design
good camera
fast charging from 8% to 93% it takes 1hr 10 min
UI is cool with many feature
Fast face recognition
Cons:
Memory storage is just 64 GB
sound quality is not that great
Fingerprint is little below it's always confusing to use you'll be touching the camera instead of fingerprint
Not type C charger
Too heavy when you use a case and slippery
Colour Available: Aurora Green, Thunder Black
4) Realme X
Over all complete package with awesome display with high-end specs!
So let's talk about how likely I'd rate this phone.
Hardware – 9
Software – 9
Back Camera – 10
Front Camera – 9
Display – 10
Battery Life – 9
Fast charging – 1
Performance – 10
And Overall experience – 10 (features like Dolby Atmos, AMOLED display make it a 10)
Pros:
Hardware is pretty decent on this phone.SD710 combined with LPDDR4X and UFS2.1 is a beast.
Software wise ColorOS is a bit behind in features compared to MIUI but the optimisation on this phone is good.
The Back camera is perfect. No improvements in that department are needed.
AMOLED display it's more than perfect. Multimedia is super immersive.
Fingerprint sensor is super fast and accurate too. No problems at all.
Cons
Writing this part just for sake of writing. No major cons!
Colour Os ( Not So matured Compared To Other Os)
Colour Available: Onion, Polar White, Space Blue
Conclusion
Now you may be more confident to buy best phones under 20000 in India. Our list of best phones under 20000 in India is unbiased. All the information mentioned in this blog is based on our real experience.